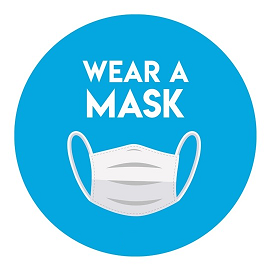 Please wear a face mask when entering and using library facilities or studying with our libraries.
Wearing a face covering is recommended to help stop the spread of COVID-19.
It is recommended to wear a face covering in situations where social distancing may be difficult, for example, when visiting people who are more at risk of COVID-19.
It is also recommended that you wear a face covering in:
- Public indoor areas
- Crowded workplaces
- Places of worship
- Busy or crowded outdoor spaces where a lot of people gather together
Thank you in advance for your co-operation by wearing a face mask in MTU Libraries.