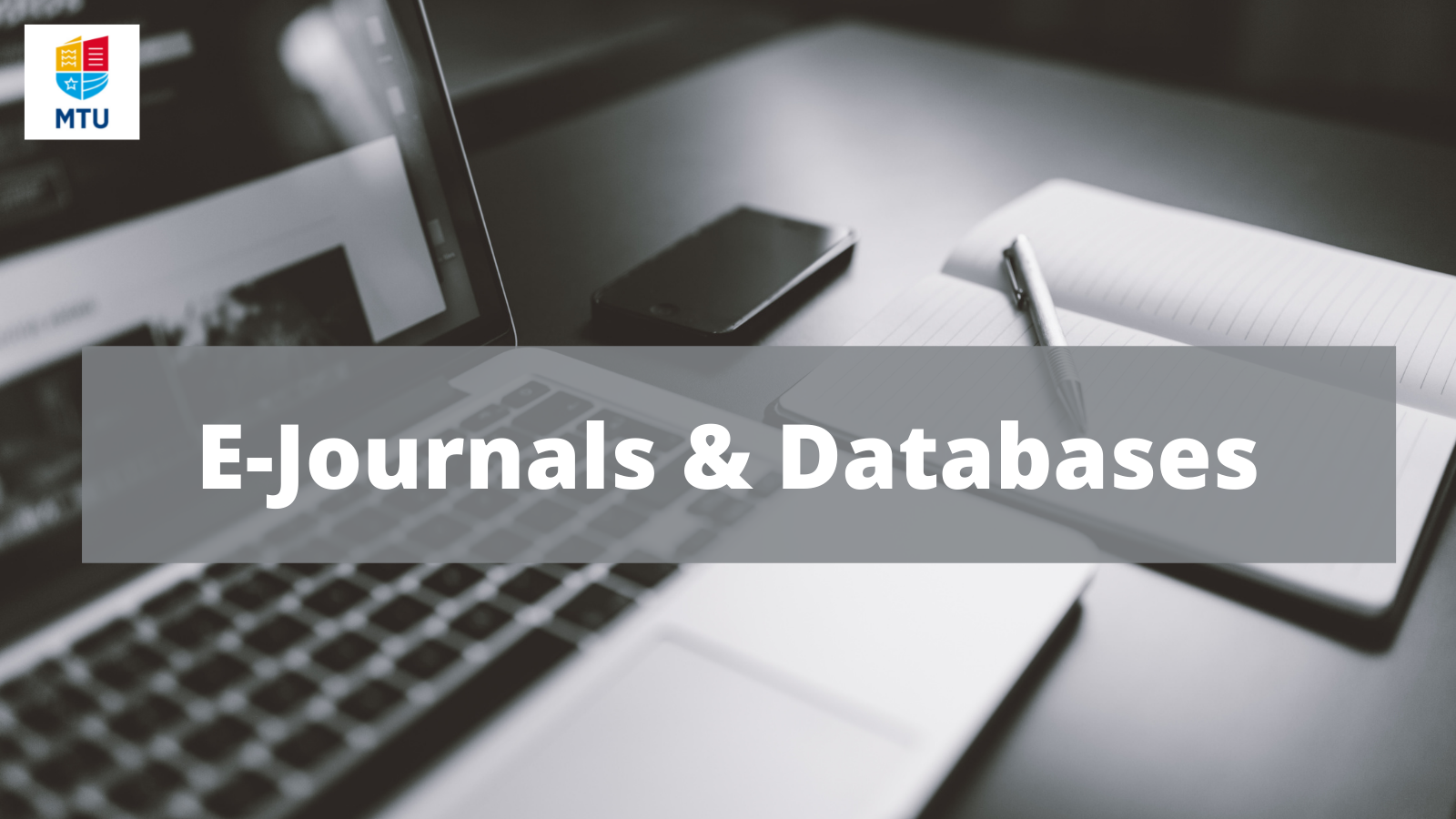 MTU Libraries subscribe to an extensive collection of databases which provides access to electronic journals across all subject areas.
Below you can view an A-Z listing of all online Journal titles or view an A-Z list of all of the databases that we subscribe to.
Click on the link above to access an A-Z listing of all E-Journal titles that we subscribe to.
A-Z List of Databases
Additional information about Library Databases:
You will find a more detailed description of the contents of each datbase as well as a series of online tutorials explaining how each database should be used on the the following webpages.
- Databases suitable for Engineering related subjects
- Databases suitable for Science related subjects
- Multi-Disciplinary Databases
- Databases for Business and Humanities subjects
Access to these databases is available on and off campus through the use of your student or staff ID details and your regular MyMTU or MTU e-mail password.

Please note that MTU Library databases are for private individual use and research only and can only be accessed by currently registered students & staff . Content from library databases must not be used for commercial purposes and data should not be shared with any third party..
If you encounter any technical issues when searching these databases, please report to library.infocork@mtu.ie