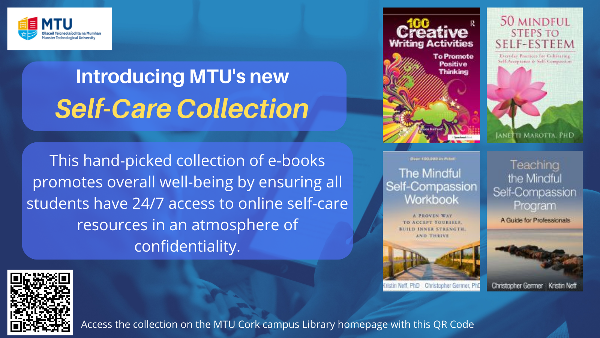 Mental health is central to everyone's well-being, and the provision of on and off campus support is an increasing priority for MTU.
We are delighted to bring you a new collection of E-books totally dedicated to mental health and positive well-being.
MTU is the first Irish University to roll out the Self-Care Collection; a free and confidential online resource featuring hundreds of insightful best-selling books covering a very broad range of topics on mental health, well-being, coping mechanisms and mindfulness. The collection is available 24/7 to all MTU students. Browse the collection by clicking on this Link.