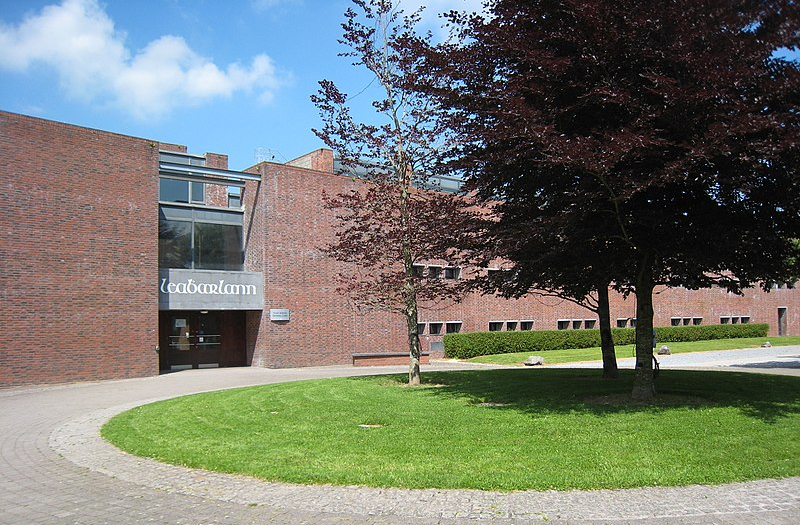 The Library
The main library at the Munster Technological University moved to its new facility in 1994. A modern and technologically enriched academic library, it comprises a total area of 2,600 square metres. The library provides more than 600 study spaces, more than 70,000 volumes along with subscriptions to a comprehensive collection of E-resources. These cover all subject areas taught in the university including Science, Engineering, Business, Social studies and Humanities.

There are specialist Art and Music collections in the libraries at the Crawford College of Art and Design and the Cork School of Music respectively, both of which are under the auspices of MTU..
MTU Library's Mission Statement:
The MTU Library aims to enhance the quality of academic experience available within the university by providing excellent physical facilities, and by delivering information resources in all formats, in the disciplines and at the levels appropriate to the Institute's faculty and students. Through building and maintaining collections, and providing access to information sources held elsewhere, the library will support the learning, research, and creative activities of the university and help address the information needs of the region in its economic, industrial, social and cultural development.
The Goals and Objectives of the Library
Information Services
- To design and deliver information services to meet changing information needs of a diverse university community in support of learning, teaching, research and creativity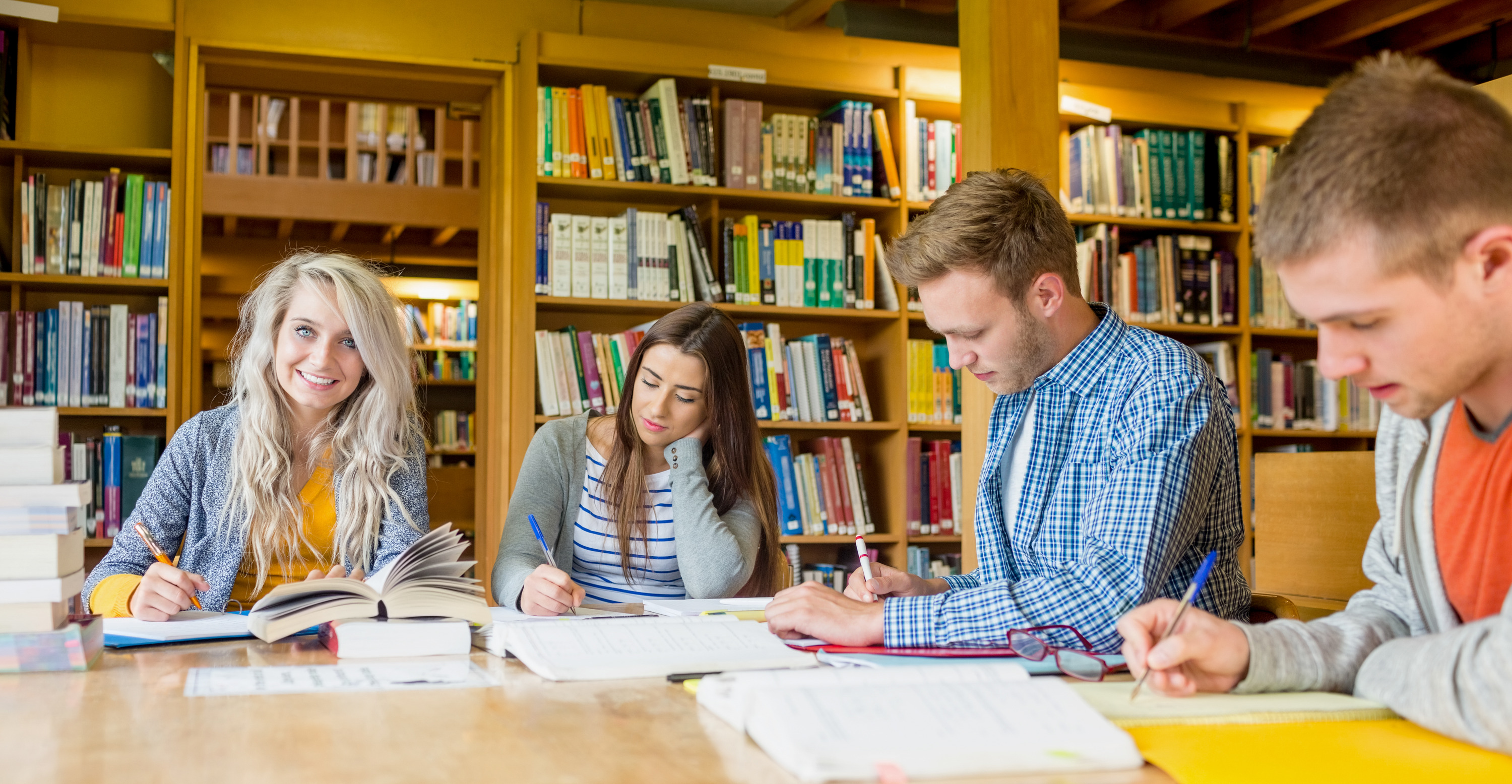 Access to Learning Materials
- To promote opportunities for lifelong learning by enabling students to develop the skills needed for creative and critical thinking, and problem-solving, in their chosen careers and in their lives generally.
- To build where appropriate in-house collections in all formats to ensure access to the most critical resources for learning and research
- To ensure access to information resources worldwide, both electronic and print, through enhanced connectivity.
- Through the combination of on site resources and access to resources held elsewhere, to support the full range of MTU programmes and educational activities.
Technological Resources:
- To develop the MTU's programmes and structures for open and distance learning and e-learning (Inclusive Access to Learning Opportunities p.16)
- To integrate appropriate technology into all aspects of library services, collections and operations, so as to provide users with the best possible service (Academic Support Services: Objectives, p. 19)
- Enhance access to e-resources
Physical Facilities
- To further develop Library buildings to assist student learning
- To provide quality facilities which enhance opportunities for learning, and which provide efficient space for the housing of collections, workspace for staff, and the provision of services in a technologically sophisticated environment
- To Promote MTU libraries as a resource for other relevant information providers, and for the local industrial, business and cultural community
Communication
- To Liaise effectively with students and academic staff.
- Seek to establish active partnerships with academic departments and programmes in the development of new initiatives.
- Ensure that all academic staff and students are aware of the library's resources, and that they are able to exploit them efficiently.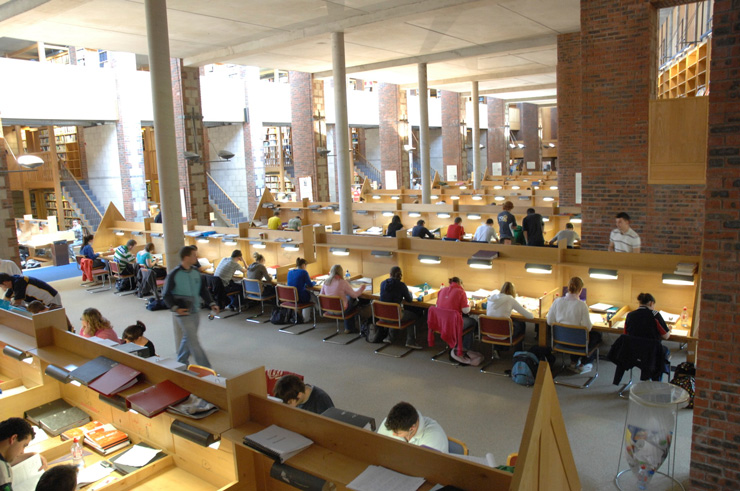 Overview of MTU Library Resources
Online Databases
- Online Databases are an extremely valuable information source in any modern academic library. The MTU Library subscribes to a number of prestigious academic databases. By virtue of the very fact that these electronic resources are so broad ranging, they are highly complementary to the Library's book-stock.
- A full list of our databases can be accessed here.
Journals
- As well as having access to thousands of online journals via our database subscriptions, the Library also has an extensive back catalogue of journals and periodicals. These cover all subject areas being taught within the university.
- These are shelved on the first and second floor balconies, and can only be consulted within the Library. More recent hardcopy journals are located on the long curved first floor balconies.
Official Publications and European Union Publications
At certain points throughout the academic year students studying different courses may be expected to consult Official Publications (OP) and European Union (EU) material. The Institute's library has a comprehensive collection of such publications. Official Publication (OP) material include Irish Government Reports, Dail Debates, Semi-State Annual Reports along with material from groups such as Failte Ireland, EPA and Forbairt, etc. Such material is for reference only. You can also consult Official Publications online here
Careers Section
The Careers Section is located on the first floor of the library, outside the library conference room. It contains useful information on CV preparation, interview techniques and much more.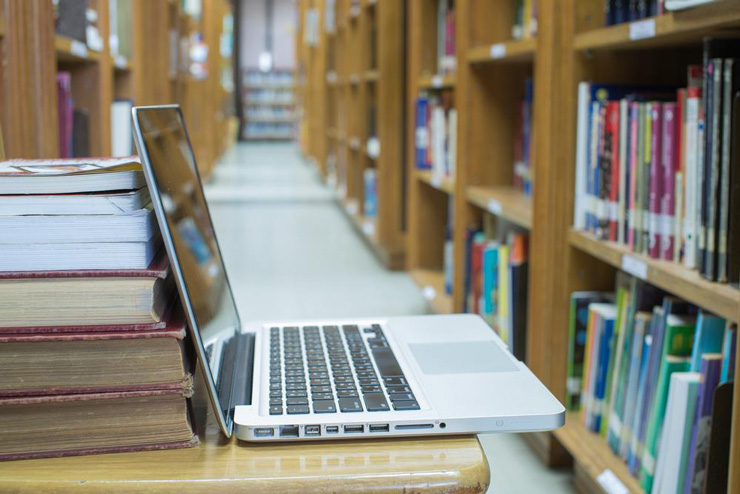 Photocopying /Printing Facilities
Printing facilities can be found in the Open-Access section of the adjoining IT building. However photocopying facilities are also available within the library. Photocopiers are located in the Reference area on the ground floor. Students can print to any photocopier from any computer in the university.
More information on MTU photocopying/printing
Wi-Fi (Wireless Network in the Library)
Wi-Fi connectivity is also available within the MTU Library. To find out how to connect your mobile device to the library Wi-Fi network, please visit the link below.
Connect to the Eduroam WiFi network
Exam Papers Online
Past Examination Papers can be accessed in electronic document form, but only within the MTU network.