MTU Staff can borrow a combined total of 15 items from the item types below (for example 13 General Lending + 1 One Day Loan + 1 Three Day Loan).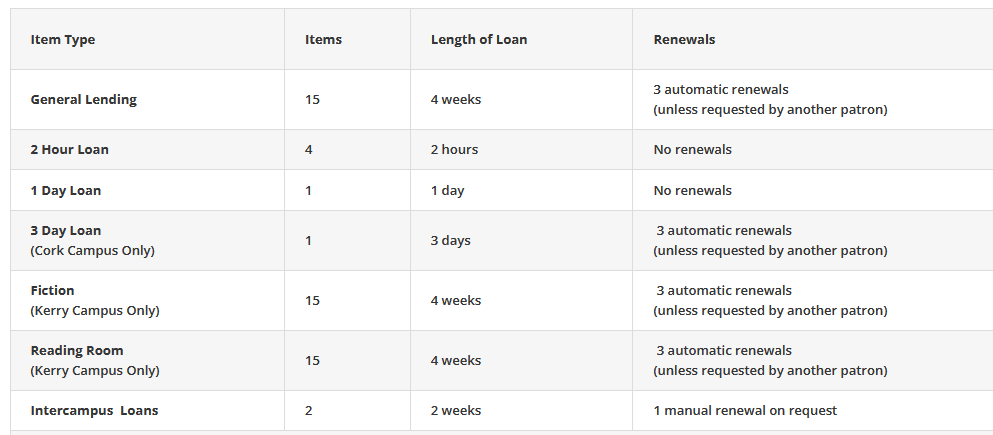 - Reference material, Final Year Projects, Journals and Official Publications cannot be checked out, but they are freely available for reading in the Library.
- You are responsible for all items you borrow until they are returned to the Library.
Renewing borrowed Library books
All MTU students & staff have a Personal Library Account which shows the books that you have on loan and the dates they are due back. Your personal Library Account will also allow you to renew books that you've borrowed or inform you of any outstanding fines on your account. Learn more about this useful feature here