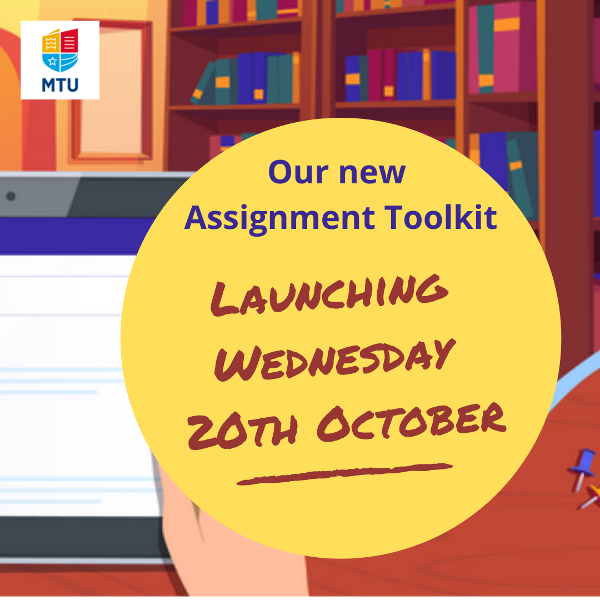 In December 2019 the Library Learning Community were delighted to be one of nine local beneficiaries of the National Forum's Strategic Alignment of Teaching and Learning Enhancement (SATLE) funding.
With this funding we set about creating a digital toolkit to assist students - step by step - in the completion of their written assignments.
We wanted to ensure that students and their experiences were at the heart of this project and to that end we recruited a team of student partners – ranging widely in disciplines and year groups - to design the toolkit with us.
After almost two years of work we are nearly ready to share the Assignment Toolkit with the MTU community and beyond.
The Assignment Toolkit will include a suite of modules that will guide students though the assignment completion process and provide a grounding in academic integrity by using best practice guidance at every stage.
The modules include the following:
- Introduction to the Library
- Critical Thinking
- Misinformation
- Effective Searching
- Referencing
- Plagiarism
- Reading Academic Material and Planning for Assignments
- Writing Assignments
This tool will be of significant help to new students, but also a great refresher for those with some academic experience behind them.
We also hope it will be an asset to academic staff as a rich, interactive resource that can support their students with their studies.
This great new resource launches on Wednsday 20th October - Please check back then for full access to all modules.