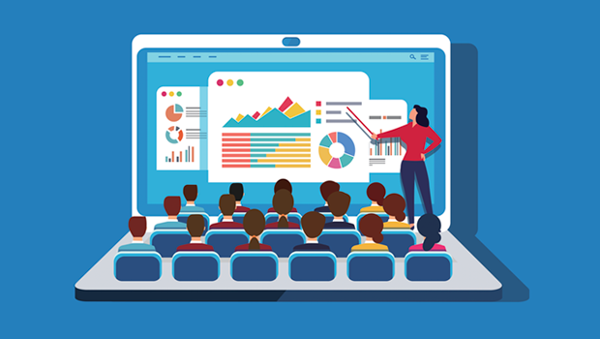 Library information sessions available to students and staff this term:
Successful search strategies : how to start your assignment the best possible way!
Fed up of wasting time & not finding the information you need for your assignments?
Learn how to & where to find what you need, when you need.
Join Rosarie to discover tips to help you plan and manage finding material for your assignments!
Date/Time: Tuesday 17th November 2020 @ 2.00 p.m.
SAGE Research Methods
Sage Research Methods supports all stages of research from writing a research question, conducting a literature review, conducting research, right through to the publication process.
Date/ Time: Thurs. 19th Nov. @ 10.00am.
SAGE Business Cases - An introduction
If you'd like to add Business Case content to your research, Sage Business Cases is the answer! With over 3,500 case studies to help you develop best practices & prepare for professional success.
Date/Time: Thursday November 19th @ 1.00pm
Getting the most out of the Scopus Database:
This session introduces Scopus as a tool for PhD students and researchers who need access to the latest relevant research to start with a research topic or literature review. It is aimed at beginners and intermediate users. A live demonstration will show how Scopus can be used and some of the key benefits of its use.
Developed by Elsevier, Scopus is one of the world's largest curated abstract and citation databases of peer-reviewed literature, including 25.300+ scientific journals, 231.000+ books and conference proceedings from >5.000 publishers, covering research topics across all scientific and technical disciplines, ranging from medicine and social sciences to arts and humanities.
Date/Time: Friday 20th November @ 11.00am
The Harvard Referencing Style - An Introduction.
The Harvard citation style is one of many referencing styles available however it is the preferred referencing style for many academic departments within CIT.
The Harvard style of referencing is widely used in all of the following disciplines, Health Sciences, Chemistry & Biochemistry, Biology, Linguistics, Social Studies, Arts& Humanities, Environmental Studies, Business Studies and Economics. This webinar will introduce undergraduate students to this particular referencing style and the fundamentals of referencing.
Date / Time Monday Nov 23, 2020@ 1:00 PM
Advanced Search Tips & Tricks with Google
Google is a useful tool, but a tool we don't always use very effectively.
Join the CIT Library team on Monday, Nov 30th at 2pm to discover ways of sourcing reliable and relevant information online using the search engine.
Date/Time: Nov 30, 2020 @ 2:00 PM
Join Zoom meeting here
Meeting ID: 959 5964 4205
Passcode: qP1y22
An introduction to Endnote Web Referencing Software:
Endnote Online is a free online service that allows you to store, share and organize your references so that you can access them from any computer. By installing the Microsoft Word plugin, you can cite references from your library and automatically create your bibliography as you write. Join us for an online demo and see how it works.
Date/Time: Thursday December 3rd @ 1.00pm