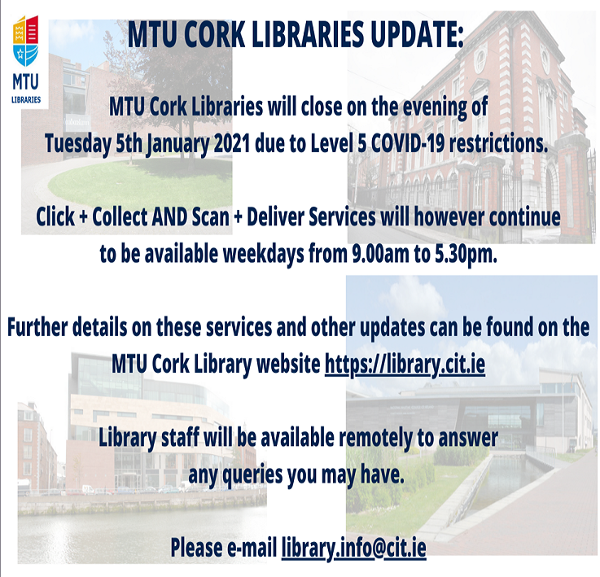 Due to the current Covid – 19 situation, further control measures are being implemented across MTU- Cork libraries. From Wednesday 6th until Monday 25th January in the first instance, we will be offering Click & Collect and Scan & Deliver services behind closed doors.
There will be no physical access available to any of our four Cork campus libraries during this period. Note that online services continue to be available via www.library.cit.ie
These arrangements are subject to ongoing review and we will continue to be guided and directed by our Covid-19 Operations group and the various State agencies in the coming weeks.
For further updates on library services please visit cit-library-covid-19-portal
For now, kind regards and stay safe.
The MTU Cork Libraries Support Team