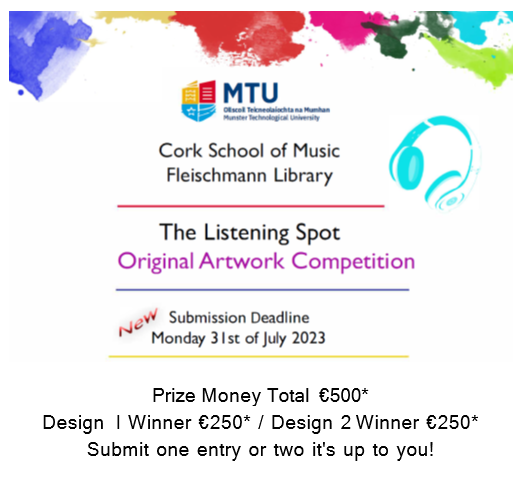 CSM Library - Original Artwork Competition - €500 up for grabs!
Cork School of Music Fleischman Library invites all MTU students to be part of an exciting project and create a permanent inspiring piece of artwork for future generations of students and teachers.
Always looking to provide the best facilities for students and staff in a user-friendly environment, work is already underway to create a dedicated listening space 'The Listening Spot'.
The Listening Spot will be a focal point for students to progress in their personal and academic development, as well as a great place to listen to the best music across multiple genres.
Full competition details can be viewed here.

*Competition deadline – Monday 31st July 2023