While classes are now being held online, it's important for students to continue to engage with each other. This is a great way to provide support for one another, exchange ideas in relation to lectures, course content, analyse key concepts or exchange study notes.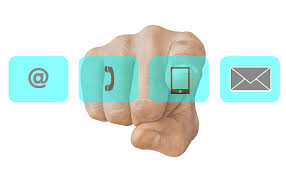 You can interact with fellow students via e-mail, mobile phone, social media or whatever online platform that works best for you.
Your lecturers may already have set up a place for your class to engage on the CANVAS Learning Management System. It's important that you use this resource so that the collaborative aspect of your course can be maintained during Covid-19 retrictions.
Using resources like Canvas, you and your classmates can collaborate on individual documents, share notes and much more.
Read more about how Canvas can help you at the following link.
By staying in contact, you can help each other get through the semester and limit the level of isolation you may be feeling.