What is Endnote Online ?
Endnote Online is the free limited online version of EndNote and is perfect for anyone new to research, writing and referencing.
This version of EndNote gives you the tools to easily carry out research, cite sources and write assignments. By creating a free Endnote Online account, you can search, save and access your research sources remotely from anywhere.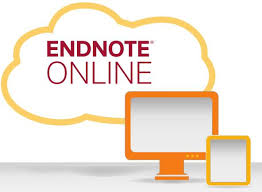 Key features of Endnote Online.
- Integration with Microsoft® Word allows you to easily add citations and compile a bibliography within your Assignment.
- Save and organize up to 50,000 references
- Store up to 2GB of attachments.
- Organise your saved lists using group names, tags etc.
- Create notes associated with stored references.
- Choose from 20 of the most popular bibliography formats, including Harvard, MLA , Chicago and APA referencing styles.
- Endnote Online is fully compatible with the full version of Endnote if you ever decide to upgrade.
- Share your reference lists with others.
- Unlike the subscription-based version of Endnote, Endnote Online is cloud based allowing you to access your reference collection from any device with an internet connection.
Notes:
- Endnote Online is totally free and does not require the use of MTU student login details.
- To Sign up for a free Endnote Online account simply click on this link.
- If you experience technical problems when signing up for an account or downloading the software, please contact the Endnote Support Team
Installation Instructions:
Installing the Windows Internet Explorer & Cite While You Write Plug-in
Details on how to install the EndNote Online plug-in to enable direct export in Internet Explorer, Google Chrome, or Microsoft Edge, and the Cite While You Write commands for EndNote Online.
Installing the Macintosh Cite While You Write (CWYW) Plug-in
How to download and install the EndNote Online Cite While You Write tools for Microsoft Word on Macintosh.
A short introductory Video to Endnote Online
Get Help with using Endnote Online