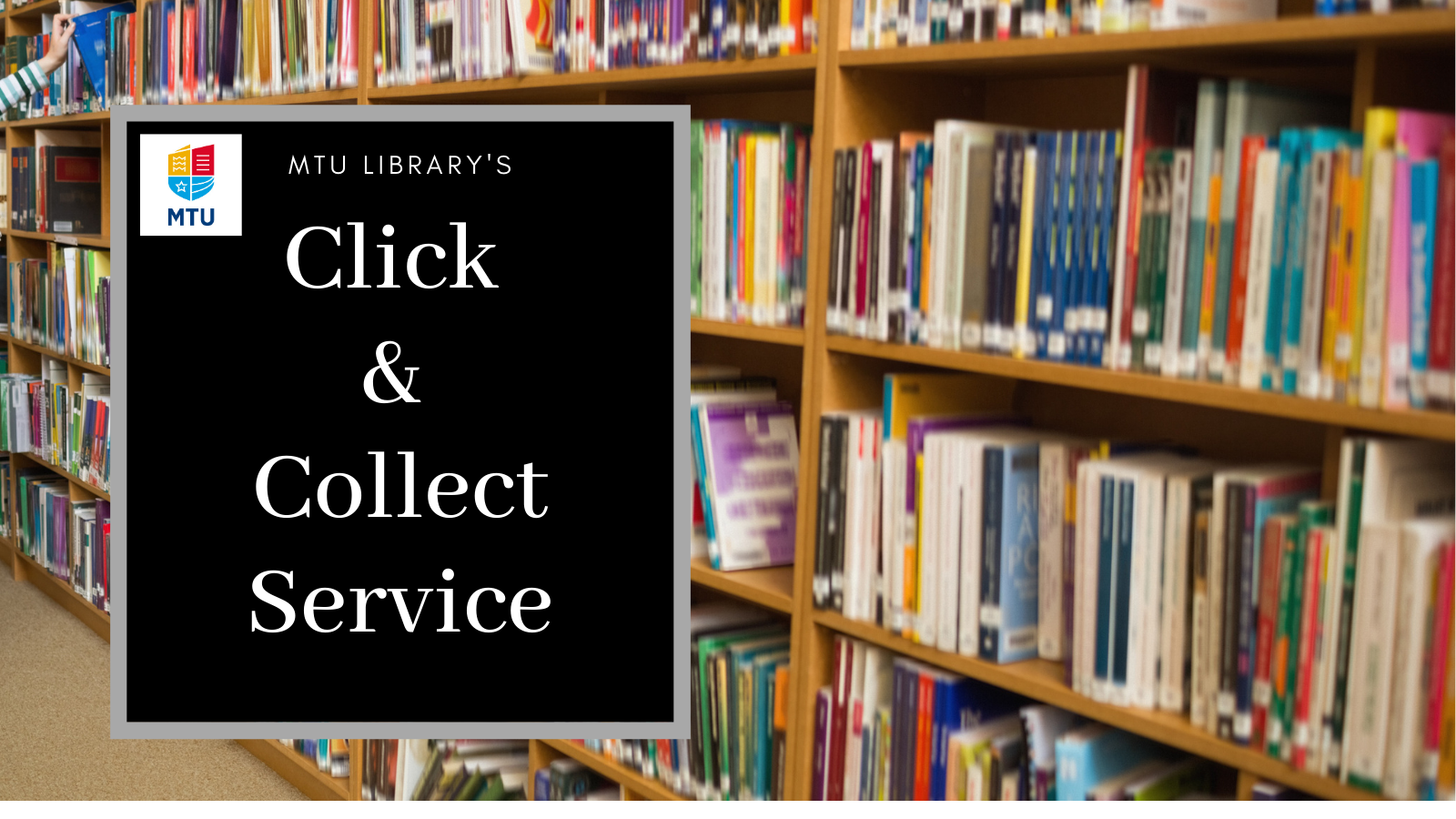 N.B. Please note that the MTU Bishopstown Campus Libary will be closed from Monday 17th May for essential maintenance works. Click & Collect Services from the Bishopstown Campus Library are currently suspended. Please e-mail library.info@cit.ie with any questions you may have.
Click & Collect Services continue as normal in our other campus libraries.
How do I place a Click and Collect reservation?
- You can reserve books by filling in an online form here
- You can reserve the same number of books you are allowed to borrow according to your membership category
- If the item is not already on loan every effort will be made to fulfil your request as soon as possible
*Reference material such as Theses and Print journals etc., cannot be reserved for collection. Request a viewing by emailing library.info@cit.ie
How do I collect a Click and Collect reservation?
- The Library will email your MTU account when your reservation is ready to collect
- Reservations are held for 3 working days from the date of your collection confirmation email
- The collection confirmation email will contain the exact location and opening times of the collection point on campus
- Your items will be identified by Student/Staff ID number and will only be checked out to you when you produce your MTU ID card
Returning Items
- To return items please use drop-off points outside your library entrance.
*Books must be returned once loan limits and loan periods have been reached.
**If these limits are not adhered to users' borrowing permissions may be suspended.