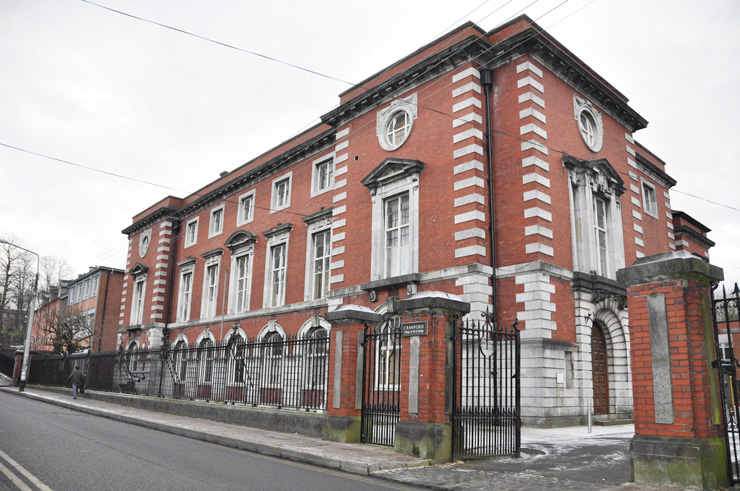 Take a Virtual Tour of the CCAD Library
Restrict your Search to the CCAD Library Catalogue
Welcome to the Crawford College of Art and Design library. The library staff would like to wish you well in your studies and we hope that you avail of the many library resources at your disposal. Remember we are here to assist you in any way, so please do not hesitate to ask us for help or guidance.
Membership
Membership of the Crawford College of Art and Design library is open to students who are registered on courses at CCAD, MTU, Cork School of Music, Cork Centre for Architectural Education, and the National Maritime College of Ireland. As a CCAD student, you also have access to the main Bishopstown campus library, CSM and NMCI libraries.

Alumni/Corporate members of MTU Libraries are welcome to browse and read, but cannot borrow material from the CCAD Library. Please click here for additional information on Library membership.
Your ID Card
You will need a current MTU ID card to access the library, borrow books and photocopy. You must produce your card whenever you wish to borrow, renew or reserve books. Contact college administration to replace lost cards. Please notify staff of a change of address or phone number.
Borrower Lending Policies
View MTU Library lending policies here

How to Borrow Books
Bring the books that you wish to borrow to the Self-Service Kiosk and follow the instructions on the screen. If you have any difficulties please contact library staff.
How to Return Books
Bring books you'd like to return to the Self-Service Kiosk. Please keep your receipt as proof of return.
Please do not leave books on the desk or on the trolley and walk away. They could be taken by another borrower but would still be out under your name according to library records.
Please return "On Hold" books to the desk. (The screen of the kiosk will notify you that the book is on hold.)
How to Reserve Books
To reserve library books, simply go to the Issue Desk with your ID card and give the barcode of the book(s) you wish to reserve. This information can be obtained from the OPAC (Online Public Access Catalogue). You may reserve a maximum of two items at any one time. Books can only be reserved if they are currently on loan. Once reserved material is returned to the library, it will be kept at the Issue Desk and you will be sent notification to collect it.