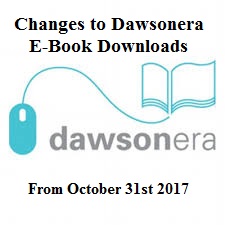 From 31st October 2017 you will be required to have the BlueFire Reader App and Adobe Digital Editions pre-loaded on your mobile device prior to downloading a DawsonEra E-Book title.
Both of these pieces of software are free to download, please refer to links below.
Further information on this platform change can be found at the following link.