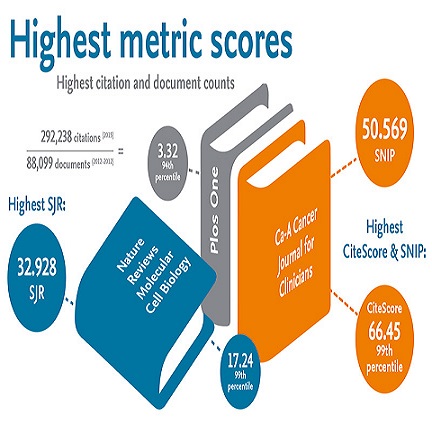 Impact is important when it comes to deciding which journal to publish in. Scopus CiteScore can now help you to make that decision easier with their 2016 journal metrics.
CiteScore metrics from Scopus are comprehensive, transparent, current and free metrics for serial titles in Scopus.
Search or filter to find the sources of interest and see the associated metrics. Report using these annual metrics and track the progress of 2017 metrics with CiteScore Tracker 2017.
Visit https://journalmetrics.scopus.com to access this facility.