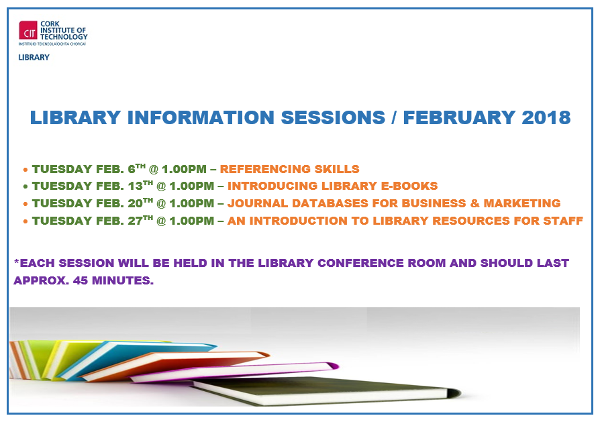 Find out how to find the very best, quality approved source material for your assignment or project by attending our Library Information Sessions this February.
Library staff will talk to students & staff about Referencing, E-Books, Online Journal Databases and a whole lot more.
Easch session will last approx. 45 minutes and will take place in the Library Conference Room.