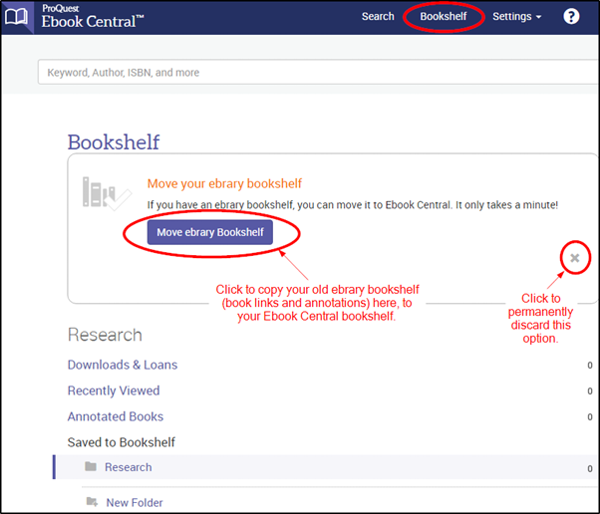 IMPORTANT NOTICE – eBrary is undergoing an upgrade and will in future be known as Ebook Central. To ensure that the contents of your current eBrary bookshelf (complete with notes, highlights, and bookmarks) are successfully transferred over to the new platform, please follow the simple instructions below.
When you sign in to your Ebook Central account, click the Bookshelf tab.
Select the option to "Move ebrary Bookshelf"
WARNING - DO NOT CLICK ON THE X as this will permanently delete your stored bookshelf history. (If you accidentally press the X button thereby experiencing data loss, you will need to contact ebooksupport@proquest.com)