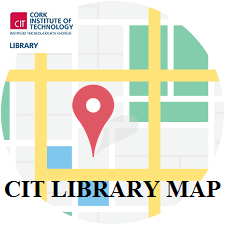 Our new library maps will help you to find books and other resources quickly and easily within the library.
Maps are available for all three floors of the CIT Library (Bishopstown Campus).
See at a glance where books for particular subject areas are located as well as other useful sections such as our Careers, Reference, Official Publications, Journals and much more.
See our new maps on the library homepage at library-map
Our new maps can be printed or viewed online.