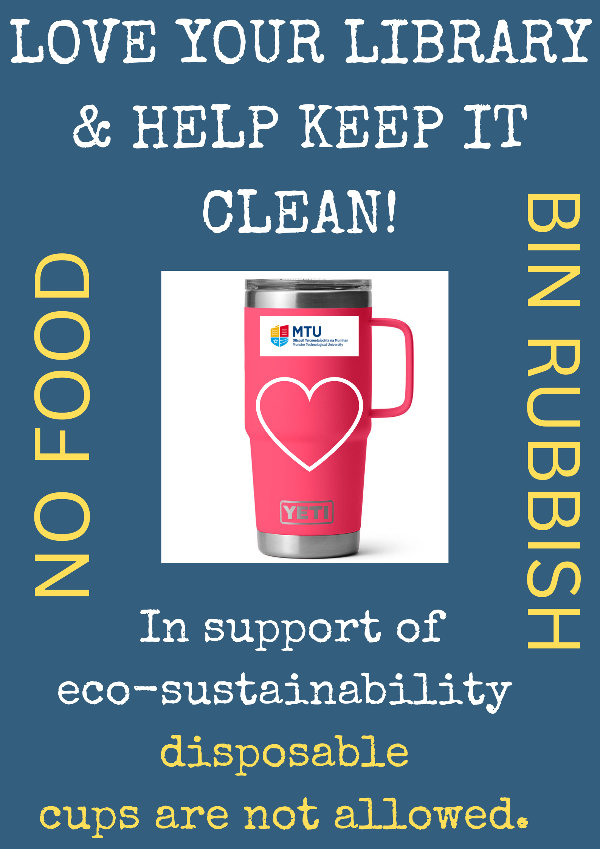 Help us to reduce our eco-footprint in the library by using a Travel Mug instead of a disposable cup.
Food is not allowed in the library and all rubbish should be disposed of in the appropriate bins which are conveniently located throughout the library.
By taking these small steps, not only are we helping the environment but we're also making the library an ever better place to study.
Thanks in advance for your assistance.