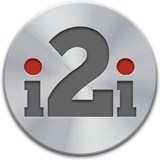 The i2i Platform has been designed to provide lecturers and students with accurate and up to date full-text access to 55,000 current NSAI Irish Standards. The i2i platform also lists the bibliographic content from over 350 international standards publishers covering over 1.5 million standards, references and equivalencies.
NSAI (National Standards Authority of Ireland) develops and publishes standards to meet international demands for the quality, design, performance, safety and environmental impact of products and services.
Sign in here using your usual CIT log-in credentials.