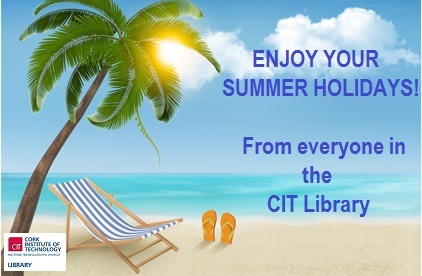 After another busy term, we hope that everyone enjoys the Summer Holidays! Please remember that the CIT Library is open right throughout the Summer for anyone carrying out research or study.
During the Summer, the CIT Library (Bishopstown Campus) is open Monday to Friday from 9.15am to 5.00pm.
Please check our main website for times of other CIT Libraries during the Summer.