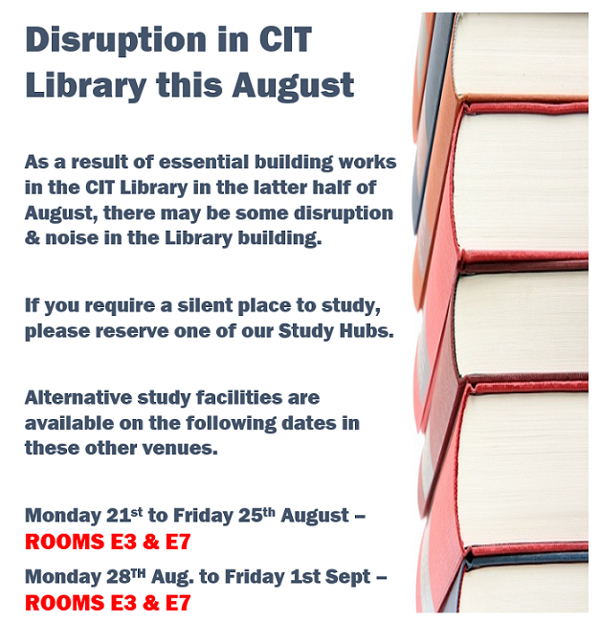 Disruption in CIT Library in late August
As a result of essential building works in the CIT Library in the last week of August, there may be some disruption & noise in the Library building.
If you require a silent place to study, please reserve one of our Study Hubs.
Alternative study facilities are available on the following dates in these other venues.
Monday 21st to Friday 25th August – ROOMS E3 & E7
Monday 28th Aug. to Friday 1st Sept – ROOMS E3 & E7
Apologies for any inconvenience caused.