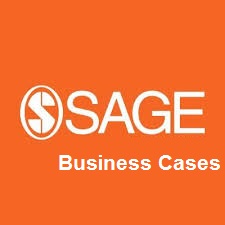 For anyone that missed our recent Sage Business Cases Workshops, please note that further training webinars for SAGE Business Cases are now available to book. These Webinars are designed specifically to give you a quick and simple introduction to this particular database.
SAGE Business Cases is a collection of 2,500 teaching case studies that inspire researchers to develop their own best practices and prepare for professional success. These business cases, tailored to library needs, provide researchers, faculty, and students with cases to support their curriculum and independent research.
The current available sessions are: Thursday 18th October 3-4pm BST, and Tuesday 20th November 10-11am GMT.
Sign up here