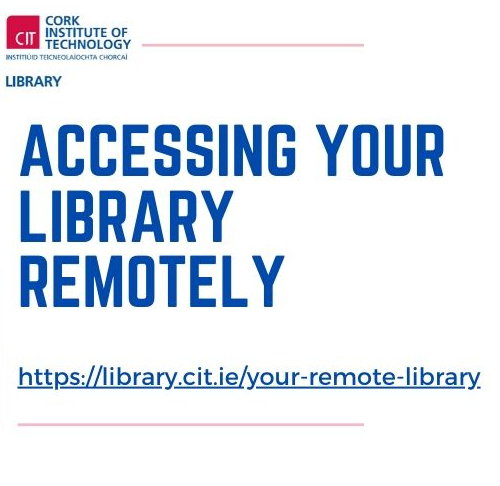 Access CIT Online Resources Remotely:
Even if you're working or studying off-campus, you still have access to a wide array of library services and resources, all of which can be accessed remotely.
We've compiled a new resource webpage which features a small selection of the primary resources that are available remotely to registered students and staff at this time.
To view all of our resources students and staff are advised to view the contents of the main CIT Library homepage.